Asotin Wildlife Area - 1trailmeister added this area
Asotin, WA
Directions

×

Driving Directions

Click the icon for directions in google.

North Fork Parking Area: From the town of Asotin, head west on Asotin Creek Road. At the first intersection in the road, stay to the right and continue up the creek for approximately 10 miles to the entrance of the wildlife area. At the fork in the road, stay to the right and travel another 2 miles up the road. Parking area is on the left at the confluence of Lick Creek and North Fork of Asotin Creek.

☆☆☆☆☆
Directions

×

Driving Directions

Click the icon for directions in google.

North Fork Parking Area: From the town of Asotin, head west on Asotin Creek Road. At the first intersection in the road, stay to the right and continue up the creek for approximately 10 miles to the entrance of the wildlife area. At the fork in the road, stay to the right and travel another 2 miles up the road. Parking area is on the left at the confluence of Lick Creek and North Fork of Asotin Creek.

☆☆☆☆☆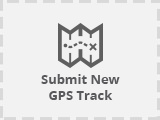 No routes found... Be the first to submit one.
Washington Dept. Fish & Wildlife land near Asotin, WA has  about five different loop rides that a person can take within a couple miles of the Fordyce trailhead.
It is a nice trail head with fire pit and several trails out of parking lot. Horses will have to be tied to trailers or high-lined between trailers. Trails climb to a ridge top, good trails and gradual climb, but horses should be in shape and shoes are recommended.