Bear Brook State Park - TrailMeister added this area
Allenstown, NH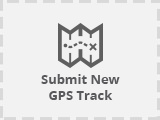 No routes found... Be the first to submit one.
Over 40 miles of equestrian friendly day use trails meander through Bear Brook's 10,000 acres of heavily treed forest.
Land Manager is New Hampshire Department of Parks and Recreation
Prior to bringing horses and mules into New Hampshire you are required to have your horse tested and certified to be free of "all contagious and infectious diseases".
Park is open seasonally, check with the park office for dates.