Ingalls Creek - reimiraa added this area
Leavenworth, WA
Directions

×

Driving Directions

Click the icon for directions in google.

From HWY 2 take HWY 97 South and turn at Ingalls Creek Trailhead From Wenatchee, WA, take US-2 West/US-97 South for 13.9 miles. Then take the exit for US-97 South and follow it for about 7 miles. Turn right onto Ingalls Creek Road and follow for about a mile to the trailhead.

☆☆☆☆☆
Directions

×

Driving Directions

Click the icon for directions in google.

From HWY 2 take HWY 97 South and turn at Ingalls Creek Trailhead From Wenatchee, WA, take US-2 West/US-97 South for 13.9 miles. Then take the exit for US-97 South and follow it for about 7 miles. Turn right onto Ingalls Creek Road and follow for about a mile to the trailhead.

☆☆☆☆☆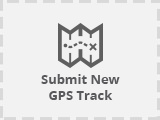 No routes found... Be the first to submit one.
The Ingalls Creek Trail features a variety of scenery that includes pines, boulder fields, granite cliffs, old-growth and occasional views of the mighty Stuart Range.
Nice cool ride through Ingalls creek, which leads to more trails or into the back of the enchantments
First 4 miles does have rattlesnakes in the summer
Many thanks to TrailMeister user reimiraa for sharing this wonderful area!