JBLM/Fort Lewis Training Areas - paradoxcowgirl added this area
Dupont, WA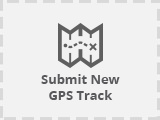 No routes found... Be the first to submit one.
JBLM/Fort Lewis allows range access permit holders to ride on a number of the Training Areas located in Pierce and Thurston Counties. See more info on obtaining a permit in the Rules and Regulations.
Many thanks to TrailMeister user ParadoxCowgirl for sharing this fabulous riding area.
You must have an area access permit to ride or perform other activities on JBLM/Fort Lewis Training Areas. Permits are issued at the Range Control office on weekdays and are valid for 2 years from the date of issue. More information is available at this link http://www.lewis-mcchord.army.mil/DPTMS/training/range/docs/aabrochure.pdf
Range Operations operates the Area Access office to issue permits and grant non-training access to the Range Complex. Area Access is located in Building 4074, at the intersection of Stryker and Kaufman Avenues, Main Post JBLM. The telephone number is (253) 967-6277. Monday Thru Friday 9am to 5pm. Hours may vary. Call ahead to confirm.
You can find the Range Schedule Online at this link, it is updated weekly or bi-weekly: http://www.lewis-mcchord.army.mil/DPTMS/training/range/docs/allocations.pdf
Permit holders must check in with the Area Access Office, either telephonically (253) 967-6277 or in-person, no earlier than 8am the day prior to the event.
Access hours are 30 minutes after daybreak and 30 minutes before dark.
When reporting in the permit holder will provide the following information to the Area Access Office:
Last Name & First Name.
Permit Number.
Area to be visited.
Time in and estimated time out.
Activity to be performed
Permit Holders must ensure when parking in the Training Areas a Vehicle Permit, JBLM 652, is displayed on the dash board of all vehicles.
NOTE: Due to frequent changes in military training schedules, Area Access Personnel can only provide information on Training Area availability 24 hours in advance.
Authorized Activities Include:
Dog training.
Horseback riding.
Bicycling.
Photography.
Hiking, walking, and distance running.
Model boating.
Observation of wildlife and vegetation.
Orienteering.