North Summit Horse Camp - 1trailmeister added this area
Winthrop, WA
Riders have logged 31.00 miles & 3.00 hours here.
TOP TRAIL RIDER: mspeabody logged 31.00 miles.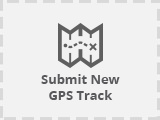 No routes found... Be the first to submit one.
Date
Rider
Hours
Minutes
Miles
GPS
Photos
Rating
18 Jun 2023
mspeabody
Ride Notes
0 h
0m
11

★

★

★

★

☆
17 Jun 2023
mspeabody
Ride Notes
0 h
0m
14
✔

★

★

★

★

☆
16 Jun 2023
mspeabody
Ride Notes
3 h
0m
6

★

★

★

☆☆
Phase One of construction is complete for the newest horse camp in Washington state.  The North Summit Horse Camp in the Methow Valley offers horse riders six campsites with room for truck and trailer, as well as high lines for tying up horses and manure collection sites.
There is currently no potable water at the campground but that will be resolved in Phase Two of construction when a nearby spring will be tapped to bring water to the camp. Six more sites as well as toilets, perimeter fencing, a picnic shelter and concrete slab will also be added.
Many thanks to the Methow Valley Back Country Horsemen for all of their hard work and effort in establishing this horse camp!