Pete Lake Trailhead - 1trailmeister added this area
Cle Elum, WA
Directions

×

Driving Directions

Click the icon for directions in google.

From Cle Elum WA take Highway 903 north for about 7.6 miles. Continue on Salmon La Sac Road for another 9.2 miles. Then take a left on Forest Road 46 and follow for 4.7 miles. Take a right on Forest Road 4616 and follow for about a half a mile to the turn off on Road 113. Travel about 1 mile to trailhead.

☆☆☆☆☆
Directions

×

Driving Directions

Click the icon for directions in google.

From Cle Elum WA take Highway 903 north for about 7.6 miles. Continue on Salmon La Sac Road for another 9.2 miles. Then take a left on Forest Road 46 and follow for 4.7 miles. Take a right on Forest Road 4616 and follow for about a half a mile to the turn off on Road 113. Travel about 1 mile to trailhead.

☆☆☆☆☆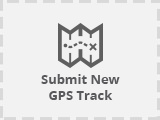 No routes found... Be the first to submit one.
The ride from the trailhead to Pete Lake is a short 4.5 miles into the Alpine Lake Wilderness. From Pete riders can continue on to the Pacific Crest Trail and beyond.
The trailhead has toilets, and parking for numerous vehicles and stock trailers. Camping sites are available nearby at Cayuse Horse Camp at Salmon La Sac.