Plattsburg Equine Center, LLC - sjmann added this area
Springfield, OH
Directions

×

Driving Directions

Click the icon for directions in google.

From Dayton-Take Interstate 70 East to Exit 62 – US 40. Turn RIGHT onto US 40 (E. National Road) From Columbus-Take Interstate 70 West to Exit 62 – US 40. Turn LEFT onto US 40 (E. National Road) Follow US 40 for 0.6 mile. Turn RIGHT onto Newlove Road follow 0.9 mile. Turn LEFT at first cross road, Plattsburg Road. Facility located 0.5 mile on LEFT around first bend. Follow lane back to clearspan barn.

☆☆☆☆☆
Directions

×

Driving Directions

Click the icon for directions in google.

-->

From Dayton-Take Interstate 70 East to Exit 62 – US 40. Turn RIGHT onto US 40 (E. National Road) From Columbus-Take Interstate 70 West to Exit 62 – US 40. Turn LEFT onto US 40 (E. National Road) Follow US 40 for 0.6 mile. Turn RIGHT onto Newlove Road follow 0.9 mile. Turn LEFT at first cross road, Plattsburg Road. Facility located 0.5 mile on LEFT around first bend. Follow lane back to clearspan barn.

☆☆☆☆☆
No routes found... Be the first to submit one.
Overnight & short-term boarding. Family operated 30-acre farm.   Located minutes from Interstate 70 with multiple hotels & restaurants within 10 miles.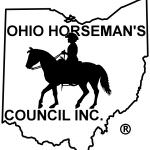 Many horse trails throughout Ohio have been established and are maintained by volunteers of Ohio Horseman's Council in cooperation with landowners.
The Ohio Horseman's Council Inc. is a non-profit corporation organized in the state of Ohio. We advocate for the preservation of bridle trails throughout the state as well as the rights of equine owners.  OHC has more than 4,500 members in 70 county chapters representing all ages of rider, breeds of equine and riding disciplines. Click here for more info on the Ohio Horseman's Council. 
Contact: Plattsburg Equine Center, LLC, Owner, Shirley Mann – 937-926-3355
Negative Coggins required.
Fees: $20/horse/day, shavings $6/bag, grass hay $6/bale, electric hook-up $10/night.