Robinson Canyon - TrailMeister added this area
Ellensburg, WA
Printable Map
Directions

×

Driving Directions

Click the icon for directions in google.

From I-90 Ellensburg Exit 106 to Robinson Canyon: Travel Southwest on Thorp Highway across the Yakima River. This is on the South side of the freeway; watch for WA State Patrol on the far side of the bridge. Follow Thorp Highway around the curve to the right as it heads out to the Northwest. Approximately 1.5 miles past the river watch for Robinson Canyon Road, and turn left onto it. Go approximately 3.75 miles to the end of pavement and County Road, and continue west to the gate in the elk fence.

☆☆☆☆☆
Printable Map
Directions

×

Driving Directions

Click the icon for directions in google.

From I-90 Ellensburg Exit 106 to Robinson Canyon: Travel Southwest on Thorp Highway across the Yakima River. This is on the South side of the freeway; watch for WA State Patrol on the far side of the bridge. Follow Thorp Highway around the curve to the right as it heads out to the Northwest. Approximately 1.5 miles past the river watch for Robinson Canyon Road, and turn left onto it. Go approximately 3.75 miles to the end of pavement and County Road, and continue west to the gate in the elk fence.

☆☆☆☆☆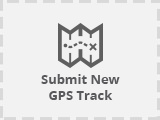 No routes found... Be the first to submit one.
Robinson is a wonderful alternative to nearby Joe Watt Canyon. It's a primitive camping area near interstate I-90 on the dry east side of the Cascades which make it a very popular early season riding destination. The area's 106,400 acres of riding country crisscrossed with miles upon miles of logging roads and trails doesn't hurt either.
Land Manager is Washington Department of Fish and Wildlife
A Discover Pass or Vehicle Access Pass is required here.
This area is closed each winter for the protection of wintering elk. Closure begins approximately December 15, and reopens May 1.
No campfires from April 15 to October 15.