Shawnee State Forest - TrailMeister added this area
Portsmouth, OH
Printable Map
Smart Map
Directions

×

Driving Directions

Click the icon for directions in google.

☆☆☆☆☆
Printable Map
Smart Map
Directions

×

Driving Directions

Click the icon for directions in google. -->

☆☆☆☆☆
No routes found... Be the first to submit one.
60 miles of horse and mule trails. An equestrian campground with 58 sites and absolutely gorgeous terrain. What could be better?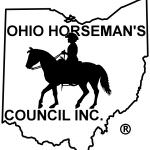 Many horse trails throughout Ohio have been established and are maintained by volunteers of Ohio Horseman's Council in cooperation with landowners.
The Ohio Horseman's Council Inc. is a non-profit corporation organized in the state of Ohio. We advocate for the preservation of bridle trails throughout the state as well as the rights of equine owners.  OHC has more than 4,500 members in 70 county chapters representing all ages of rider, breeds of equine and riding disciplines. Click here for more info on the Ohio Horseman's Council. 
Land Manager is Ohio Department of Natural Resources
Horses may be ridden only along forest roads or on designated bridle trails.
Please clean up manure and place it in the manure bins
On alcohol in camp – No person shall overtly and publicly consume or display the presence of any alcoholic beverage in any State Forest.