Ross Prairie - 1trailmeister added this area
Ocala, FL
Riders have logged 0.00 miles & 2.00 hours here.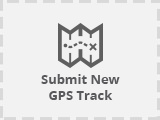 No routes found... Be the first to submit one.
Date
Rider
Hours
Minutes
Miles
GPS
Photos
Rating
12 Nov 2019
jlcinfl73
Ride Notes
2 h
0m
0

★

★

★

★

☆
Florida's Ross Prairie State Forest has 15 miles of designated equestrian trails along existing service roads and fire lines. This is in addition to the numerous miles of equestrian trails throughout the Marjorie Harris Carr Cross Florida Greenway property that borders the forest on the north.