Interested in having TrailMeister spread YOUR Message during our Clinics?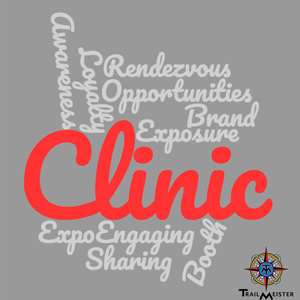 For the 2018 clinic season, TrailMeister will be thrilling audiences across the country.
TrailMeister Clinics Are Incredible Face-To-Face Marketing Events where we'll distribute your literature during our clinics and from the always busy TrailMeister booth.
Our 2018 Clinics schedule includes over 60 clinics in 6 states on the fastest growing equine endeavor – TRAIL RIDING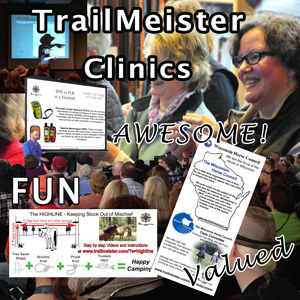 Start having TrailMeister work for YOU by spreading YOUR message during our clinics across the nation.  To discuss how your business can make a splash with horse owners, please contact us now or feel free to call at (513) 374-9021.