My EBY Visit
To learn more about horse trailers and what goes into them I'm visiting the MH EBY plant in Ohio where they turn raw materials into sturdy trailers.
My EBY visit started with Plant Manager Doug Deaver who took my on a fascinating tour of the facility. Watching trailers being created is quite the sight to behold. It's loud as skilled workers cut, weld, and create in a quick yet orderly pace within a huge and spotless area.
After the tour Doug introduced me to Abby Snyder the resident guru of trailer knowledge. Just as Abby helps EBY's national network of dealers she helped me better understand the very important but largely unseen details that go into a horse trailer to keep me and my animals safe.
From the special 6000 series aluminum used to build the trailers, to the solid welded seam floors that have no gaps or pockets for corrosion to find a hiding place, EBY trailers are built for toughness and longevity. I like that.
EBY has provided a strong base for me to build upon and I'm excited to turn this raw base into a full featured DIY living quarters trailer. Thanks EBY! For more info about EBY trailers visit  – https://www.mheby.com
Trailer hitch tip – It can be a challenge to hook up a gooseneck trailer. A handy trick that I use is a painted line down the center of the truck bed. Keep the coupler on the line and you'll be fine!
Thanks for coming along with me on my EBY visit! For more info on the TrailMeister Trailer Project visit our video section at https://www.trailmeister.com/category/videos/
The TrailMeister Trailer Project is brought to you by the generous support of the following underwriters:
Aah Light –  A natural way to promote healing and control pain – Light On!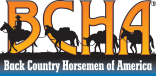 Back Country Horsemen of America – Your national equestrian trails service organization. – Keeping Trails Open for Everyone.
Manufacturing the industries best electric and hydraulic power lifting and leveling systems.
EZ Connector saving you time and money while keeping you and others safely on the road. 

US RIDER – 24/7 Nationwide Roadside Assistance for You and Your Horse
WERM Flooring Systems – A permanent slip resistant solution. – We Eliminate Rubber Mats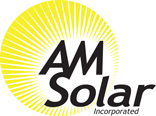 AM Solar – Solar Specialists since 1987. Providing complete independent, reliable and maintenance free solar power systems.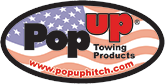 PopUP  Towing Products –  Offering an array of Solutions for all of your towing needs.
Corrals 2 Go – Portable corral panels – Rest easy knowing your animals are safe and secure.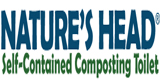 Natures Head Composting Toilets – Lightweight, odorless and compact -Your sanitation solution for RVs and Campers