Equalizer Trailer Jack – Trailer Project #4
When I started the TrailMeister trailer project I knew that I would want to learn about all that goes into a horse trailer first hand as opposed to having everything completed at the factory. This meant I would be hauling the new trailer across the nation and back again as I visited numerous manufacturers of equipment for horse trailers. It's been a busy year.
Happy for Hydraulics
The very first change that I made to the trailer was removing the standard manual jack and having the folks at Equalizer Systems in Elkhart, Indiana replace it with an electric hydraulic jack. No endless cracking. I like being able to push a button and have the trailer go up or down as I see fit.
If you've ever hauled horses you already know what a "joy" hand cranking a trailer jack can be. Standard jacks take more effort than I care to expend and the "improved" geared jacks may be easier to turn, but take seemingly forever to extend the leg. I prefer to save my energy and time for the ride.
Equalizer Systems has been producing jacks for horse trailers for over 25 years, and it shows. I've seen Equalizer trailer jack on horse trailers from coast to coast and uniformly the owners have had positive things to say about them;" very dependable" was the most commonly used term. Those encouraging owner accounts made my decision to go with an Equalizer System quite easy. Immediately after picking up my MH Eby Trailer near Columbus, Ohio I headed northwest for Elkhart, Indiana – RV capital of the world and home to Equalizer Systems.
As a layman being able to observe Equalizer's professionals not only building the jacks, but also installing them was fascinating.
For my 22 foot, long stock trailer with a "to be completed" living quarters area, the Equalizer engineers recommended their AM single leg Equalizer trailer jack for the job. With a lifting capacity of 12,000 pounds this jack can lift not only the nose, but the entire trailer and a load of horses, so it's plenty strong for the job. And it's quick! Instead of budgeting minutes to lift and lower, it's now a matter of mere seconds. I like the extra time it gives me to work on other things besides cranking on a jack handle
Another feature that I'm a huge fan of is the manual override. Should I lose power I can manually work the jack. With my solar power system (more on that in a future column) that should never be a concern, but I'm a big fan of redundant systems.
There you go! The first thing I did to the trailer was entirely for me. I'm all about preserving my back, conserving my energy, and generally making life easier on myself! The Equalizer trailer jack made that possible and I thank them for that. Now I need to save my pennies for their hydraulic jack for the bumper pull!
To see more on the TrailMeister trailer project visit https://www.trailmeister.com/category/videos/ 
The TrailMeister Trailer Project is brought to you by the generous support of the following underwriters:
Aah Light –  A natural way to promote healing and control pain – Light On!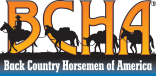 Back Country Horsemen of America – Your national equestrian trails service organization. – Keeping Trails Open for Everyone.
Manufacturing the industries best electric and hydraulic power lifting and leveling systems.
EZ Connector saving you time and money while keeping you and others safely on the road. 

US RIDER – 24/7 Nationwide Roadside Assistance for You and Your Horse
WERM Flooring Systems – A permanent slip resistant solution. – We Eliminate Rubber Mats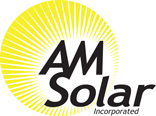 AM Solar – Solar Specialists since 1987. Providing complete independent, reliable and maintenance free solar power systems.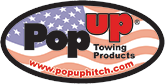 PopUP  Towing Products –  Offering an array of Solutions for all of your towing needs.
Corrals 2 Go – Portable corral panels – Rest easy knowing your animals are safe and secure.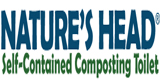 Natures Head Composting Toilets – Lightweight, odorless and compact -Your sanitation solution for RVs and Campers