6 Reasons to Advertise Online with TrailMeister
You've heard a lot of this lately — people are turning to their computers more and more as they turn away from print. As marketers, being effective requires staying in front of your customers; your customers are online, so should you, and sooner rather than later! Moving online gives you access to a global audience and it means your ads can be working for you 24 hours a day. The options are practically limitless when it comes to your reach capabilities when you take your campaign online with TrailMeister
Let us start working for YOU. Contact us now.
It's time to ramp up your ONLINE MARKETING efforts with TrailMeister.  TrailMeister's online visitor traffic has seen consistent growth. Here are 6 ways that you can benefit.
Targeting
TrailMeister.com is the GO-TO site for horse owners across the continent. Active and aspiring trail riders use TrailMeister to:
Find new areas to ride and to camp
Read their favorite print magazine columns
Answer their questions about trail riding and camping with livestock
Get the scoop on new equipment
Dream and be inspired by TrailMeister.
Online advertising with TrailMeister gives you the ability to target these prospects.
Let us start working for YOU. Contact us now.
Drive SALES and ROI with TrailMeister
The Nielsen company has measured the correlation between online advertising and offline consumer purchases. They concluded that brands can experience a return of almost three dollars in incremental sales for every dollar spent on online advertising. Source.
Digital Creative on TrailMeister Drives Interaction
With TrailMeister online advertising your ability to target the right customers goes even further. Digital advertising provides the opportunity to be highly engaging with video and other rich media. Using banner ads can increase brand recognition and highlight your competitive edge. Your ads, your image, and your message are as dynamic as the online space in which they are living. A well-designed banner ad can turn your digital campaign from good to great.
Digital Advertising Enhances The Effectiveness Of Non-Digital Media Channels
Online advertising with TrailMeister can be used to drive traffic to your site and build brand awareness. Effectively targeted campaigns can create brand influencers and reach complementary audiences. Use the endless online display space to be creative with rich media, establish your online presence, make an emotional connection, and get online consumers excited about who you are and what you have to offer.
Let us start working for YOU. Contact us now.
Flexibility
Online advertising campaigns on TrailMeister can be adjusted with a few clicks or keystrokes. You have the flexibility to respond to incoming data and make changes instantly. Similarly, you have the ability to pause campaigns or adjust your strategy in minutes. This flexibility allows you to stay in front of your customers– anticipate customer needs and adjust your ads on very short notice.
Digital Advertising with TrailMeister Is Efficient
TrailMeister's digital channels are highly cost-effective for YOU.  Considering the reach of TrailMeister, moving your campaigns online is often much cheaper than more traditional offline channels like radio, television, or print.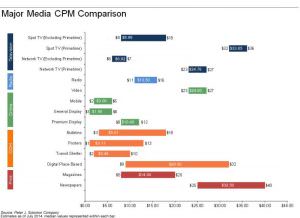 Online advertising is an essential element of anyone's marketing mix. It provides you with numerous benefits, including lower costs, robust targeting, and valuable customer insights, that are not available through other advertising mediums. Your customers, competitors, and prospects are online — give them the attention they deserve, while getting more out of your budget.
Let us start working for YOU. Contact us now.