7IL Ranch - natrcmkt1 added this area
Cat Spring, TX
Directions

×

Driving Directions

Click the icon for directions in google.

From Houston (I-10): Take I-10 West to Sealy (50 miles). Go North on 36 (2 miles). Turn Left on FM 1094 and go 11 miles. Turn Right on FM 949 and go .2 mile. Turn Left on Mill Creek Rd. (after bridge the road Y's, stay to right) 7IL entrance is on the Left 2.5 miles. Look for the Texas Flag Mailbox. From San Antonio (I-10): Take I-10 East to Exit 704 (FM 949) Go Left (north) on FM 949 about 11.7 miles to 1094. Cross 1094 and go . 2 mile. Turn Left on Mill Creek Road. (after bridge the road Y's, stay to right) 7IL entrance is on the Left 2.5 miles. Look for the Texas Flag Mailbox. From Brenham (290): Take 36 S. To Bellville, go around Court House, at the Traffic Light take a Right. After trailer company, turn Right on Hacienda (at traffic light). (go 1.7 miles) Turn Left on Mill Creek Rd. (the road Y's, stay left) 7IL entrance is on the Right (3.7miles) look for the Texas Flag Mailbox. From Hempstead (290): Take 159 to Bellville. Cross Railroad tracks and turn Left at Light. After trailer company, turn Right on Hacienda (at traffic light) (go 1.7 miles) Turn Left on Mill Creek Rd. (the road Y's stay left) 7IL entrance is on the Right (3.7 miles) look for the Texas Flag Mailbox. From Dallas (45): I-45 S (129 miles) Exit 146 toward Tx-75 to Madisonville (go 4.5 miles), Right at 190 (go .2 mile), Left at 90 (go 42.4 miles) Left at Hwy 6 S. (go 20 miles to Hempstead)Take 159 to Bellville (go 15.5 miles). Cross Railroad tracks and turn Left at Light. After trailer company, turn Right on Hacienda (at traffic light) (go 1.7 miles) Turn Left on Mill Creek Rd. (the road Y's stay left) 7IL entrance is on the Right (3.7 miles) look for the Texas Flag Mailbox.

☆☆☆☆☆
Directions

×

Driving Directions

Click the icon for directions in google.

From Houston (I-10): Take I-10 West to Sealy (50 miles). Go North on 36 (2 miles). Turn Left on FM 1094 and go 11 miles. Turn Right on FM 949 and go .2 mile. Turn Left on Mill Creek Rd. (after bridge the road Y's, stay to right) 7IL entrance is on the Left 2.5 miles. Look for the Texas Flag Mailbox. From San Antonio (I-10): Take I-10 East to Exit 704 (FM 949) Go Left (north) on FM 949 about 11.7 miles to 1094. Cross 1094 and go . 2 mile. Turn Left on Mill Creek Road. (after bridge the road Y's, stay to right) 7IL entrance is on the Left 2.5 miles. Look for the Texas Flag Mailbox. From Brenham (290): Take 36 S. To Bellville, go around Court House, at the Traffic Light take a Right. After trailer company, turn Right on Hacienda (at traffic light). (go 1.7 miles) Turn Left on Mill Creek Rd. (the road Y's, stay left) 7IL entrance is on the Right (3.7miles) look for the Texas Flag Mailbox. From Hempstead (290): Take 159 to Bellville. Cross Railroad tracks and turn Left at Light. After trailer company, turn Right on Hacienda (at traffic light) (go 1.7 miles) Turn Left on Mill Creek Rd. (the road Y's stay left) 7IL entrance is on the Right (3.7 miles) look for the Texas Flag Mailbox. From Dallas (45): I-45 S (129 miles) Exit 146 toward Tx-75 to Madisonville (go 4.5 miles), Right at 190 (go .2 mile), Left at 90 (go 42.4 miles) Left at Hwy 6 S. (go 20 miles to Hempstead)Take 159 to Bellville (go 15.5 miles). Cross Railroad tracks and turn Left at Light. After trailer company, turn Right on Hacienda (at traffic light) (go 1.7 miles) Turn Left on Mill Creek Rd. (the road Y's stay left) 7IL entrance is on the Right (3.7 miles) look for the Texas Flag Mailbox.

☆☆☆☆☆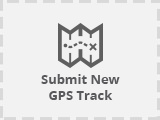 No routes found... Be the first to submit one.
In 1856 Isaac Huber, a Swiss immigrant, acquired a small piece of property in Cat Spring and began a lifestyle that has transcended 160 years to create the 2,100 – acre working cattle ranch it is today.
This lifestyle is witnessed in the three descendants who continue to live and work on the ranch everyday raising cattle and making hay. Faye and Mary the twin great grandchildren of Isaac, share the land that comprises the original ranch.
Lawrence Huber, their father, developed the 7IL cattle brand to keep his cattle separate from his neighbor\'s. It also formed the basis of our business name. Since Lawrence was a card playing gambler and calf roper, it was only natural that he used the number \" 7 \", his lucky number, as part of his brand. In remembrance of his Grandfather Isaac, the original founder, he put the letter \" I \" next in the brand. To make the brand complete and to perso??nalize it, he placed the letter \" L \" (for Lawrence) as the final character. This brand is still used on the ranch and is registered with the state of Texas.
7IL
Faye Huber Reznicek is the great grand daughter of Isaac Huber (4th generation) and her son David Reznicek (5th generation are the owners and managers of 7IL Ranch.
Cattle, hay and the public keep this historic ranch alive and working today. The cattle operation is still comprised of branding, ear marking, vaccinating and castrating as it was done in the 1800\'s. Hay is harvested off the land each year by modern equipment that saves half the time.
Both square and round bales are made for the cattle herd and horses in the boarding stables.
7IL opened to the public in 1999 as a trail riding / entertaining facility to help pay the ever increasing land taxes. With the ranch being open to the public, there are always horses and riders enjoying the trails daily. Then in 2003 the 7IL Boarding Stables was built to further help keep the ranch in the family for many generations to come.
Faye and David received their 150 year Family Land Heritage award from the Texas Department of Agriculture Commissioner Todd Staples. The ceremony in our state capital was to honor families that kept their land in continuous agricultural production by the same family.
Watching the \"extended horse riding family\" have such a good time on the ranch makes Faye and David never take for granted their little piece of heaven they call work.
David Reznicek, 979-236-5552, ?7iLTrails@gmail.com, www.7iltrails.com
7IL Ranch Rules
? Before you ride – Sign a Waiver, Have Proof of Negative Coggins and Pay.
? All Dogs Must be on a Leash in Camp Area.
? Do Not Run or Trot your Horse in Camp Area.
? Spread Manure, Pick up all Trash and Hay twine/wire.
? No Smoking in Barn, Pavilion, Gift Shop or Restrooms. All cigarette butts must be in trash or in
your pocket. Cattle and Horses pick up butts and that's a bad thing.
? If you ride through a Gate that is closed, make sure it is closed behind you.
? Stalls – By Reservation Only – check before use to see if the stall is reserved. Clean after using
with muck bucket and rake provided.
? No Unattended Horses in Arena or Round Pen.
? Contained Camp Fires Only in a pit and please pick up unburned wood. Observe the posted
county burn laws.
? Bring all Trash back from riding on trails.
? Do NOT chase or herd cattle.
? No Loose Horses on trail.
? Do Not tie to Fences or Trees.
Thank You for respecting our private ranch / home
WARNING
UNDER TEXAS LAW (CHAPTER 87, CIVIL PRACTICE AND REMEDIES CODE), AN EQUINE
PROFESSIONAL IS NOT LIABLE FOR AN INJURY TO OR THE DEATH OF A PARTICIPANT IN
EQUINE ACTIVITIES RESULTING FROM
THE INHERENT RISKS OF EQUINE ACTIVITIES.