Reynolds Creek Campground - merlin66 added this area
Waco, TX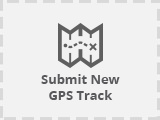 No routes found... Be the first to submit one.
The equestrian campground contains 10 electric and water hook ups that come with two covered pens per hook up. There is a restroom with shower facilities and a covered pavilion. Trails are easy and provide lots of shaded trails. Water available at the lake for horses to drink. The trails and campsite area are Maintained in a cooperative agreement between Texas Equestrian Trail Riders Association (TETRA) volunteers and the Army Corps of Engineers.
Mild terrain. Barefoot friendly. Not a lot of bike traffic. Shaded riding areas as well as open areas. Lake access for watering horses.