Ahnapee State Trail - kricket-jewett added this area
Sturgoen Bay, Algoma, Casco Junction and Kewaunee, WI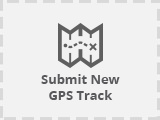 No routes found... Be the first to submit one.
From downtown Sturgeon Bay, this 48-mile, county-operated trail winds south along the beautiful Ahnapee and Kewaunee rivers to Algoma, Casco, Luxemburg and Kewaunee, passing by a mixture of evergreen glades, farmland, prairies and wooded areas teeming with wildlife and native wildflowers.
Near Sunset Road in Kewaunee County, the trail branches off in three directions, west to Luxemburg, northeast towards Algoma and southeast towards the city of Kewaunee.