Anderson Lake State Park - 1trailmeister added this area
Port Townsend, WA
Printable Map
Smart Map
Directions

×

Driving Directions

Click the icon for directions in google.

From Port Townsend: Take SR 20 south for 6.7 miles, then turn east on Anderson Lake Rd. Proceed 1.1 miles to park entrance.

☆☆☆☆☆
Printable Map
Smart Map
Directions

×

Driving Directions

Click the icon for directions in google.

From Port Townsend: Take SR 20 south for 6.7 miles, then turn east on Anderson Lake Rd. Proceed 1.1 miles to park entrance.

☆☆☆☆☆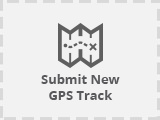 No routes found... Be the first to submit one.
This remote day-use park is surrounded by 410 wooded and wetland acres that offer about 5 miles of winding looping trails for horse riders.
Land Manager is Washington State Parks
A Discover Pass is required to access lands managed by the Washington State Department of Natural Resources.