Brecksville Reservation - 1trailmeister added this area
Brecksville, OH
Printable Map
Directions

×

Driving Directions

Click the icon for directions in google.

☆☆☆☆☆
No routes found... Be the first to submit one.
You can begin this trail from the Brecksville Stables or from Station Road Bridge Trail Head at the Cuyahuga Valley National Park.Starting at the Stables, there are essentially 4 loops that can be ridden.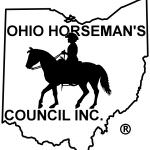 Many horse trails throughout Ohio have been established and are maintained by volunteers of Ohio Horseman's Council in cooperation with landowners.
The Ohio Horseman's Council Inc. is a non-profit corporation organized in the state of Ohio. We advocate for the preservation of bridle trails throughout the state as well as the rights of equine owners.  OHC has more than 4,500 members in 70 county chapters representing all ages of rider, breeds of equine and riding disciplines. Click here for more info on the Ohio Horseman's Council.