Bridle Ridge Horse Camp - 1trailmeister added this area
Custer, SD
No routes found... Be the first to submit one.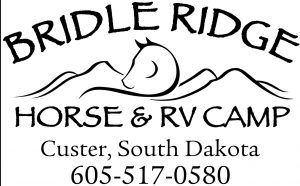 Come Ride the Beautiful Black Hills Of South Dakota During our 2019 Grand Opening Season!
CALL SHERI AT 605-517-0580 OR VISIT OUR WEBPAGE AT WWW.BRIDLERIDGEHC.COM or https://www.facebook.com/groups/bridleridge/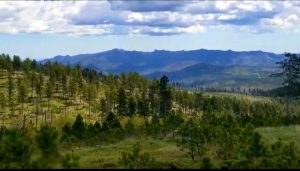 BOOK YOUR TRIP OF A LIFETIME TODAY!
Nestled in a pristine private setting Bridle Ridge is just 7 miles north of Custer and offers some of the most spectacular riding and scenery in The Black Hills.  Catch views of Crazy Horse memorial from several locations on numerous trails into the high country. There is plenty of riding in the beautiful low country as well.  There are many days of exploring and riding straight out of camp without having to trailer anywhere!
Big Rig Friendly 
present Bridle Ridge offers 18 big rig friendly sites all with water, sewer and 20,30 and 50 amp electric hook ups, picnic table and fire pit.  There is also a bath house on the property.  All sites are flat and easy to get into and out of with great turning ratios.
Our Stable  Features 10' x 11' stalls with a 12' breezeway to conveniently store your feed and tack. No more lugging tack back and forth to your trailer!  There is also a turn out area if you bring your own electric fencing to give the horses a chance to grab a bite of green grass and take a roll before stabling for the night.
Bear Mountain Lookout Is Straight Out of Camp 
At 7166 ft. it offers 360 degree views of South Dakota and Wyoming from horseback.  You may also climb up the fire tower for even greater views. Enjoy exploring The Black Hills on your own or follow many miles of forest service trails while viewing abundant wildlife and awesome rock formations.
CALL SHERI AT 605-517-0580 OR VISIT OUR WEBPAGE AT WWW.BRIDLERIDGEHC.COM or https://www.facebook.com/groups/bridleridge/ – BOOK YOUR TRIP OF A LIFETIME TODAY!

---
The FaceBook group Trail Riding Singles are meeting at Bridle Ridge Horse an RV Camp for a week of great riding, mixing and mingling and enjoying all of the festivities the 4th of July has to offer!
Private facility
General Policies
Welcome to Bridle Ridge Horse and RV Camp!  Our goal is to make your stay with us a lot of fun and safe for you and your horse. If you need any additional information, please email Sheri at Sheri@BridleRidgeHC.com or call Sheri @ 605-517-0580.
TrailMeister is your horse trails and camp guide to horse riding trails and horse camps across America. From trailheads in the high country, to state parks, county parks, bridle trails, and wilderness areas, we've got your trail ride listed.  Need a trail map? We've got them as well as; photos, reviews, trail maps, horse trailer driving directions, videos, and tips! You can search for trailheads, campsites, and campgrounds by state, zipcode, or even if they have a corral or stall for your horse!
Get out of the arena, into the wildflowers, cross the streams and through the woods to breathtaking vistas, lakes, and mountain trails. You'll love horseback trail riding and horse camping in Maine.
Trot over to our Horse Trails search page to find the scenic bridle path or equestrian trail of your dreams.
Canter to our Tips page for horsemanship and etiquette tips to help make your horseback trail rides even better. So load that horse trailer and head to some Horse trails and horse camps!
Gallop to the videos page and ride along with us as we overnight around the campfire near a quiet mountain trail at backcountry horse camp, surrounded by spectacular scenery.
Looking for horse trail riding tips? Here's the horse trail riding tips page – https://www.trailmeister.com/category/tips/