Brule River State Forest - 1trailmeister added this area
Brule, WI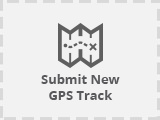 No routes found... Be the first to submit one.
Horseback riders can enjoy about 26 miles of trails within the Brule River State Forest, including the Brule-St. Croix Snowmobile Trail, hunter walking trails and numerous back roads.

Many thanks to the Wisconsin Horse Council, a non-profit organization representing horsemen and women and the equine industry in Wisconsin. In representing the equine industry we promote the horse through leadership, education, and service, and take a proactive role in the growth of our industry.