Camp Creek State Park - TrailMeister added this area
Camp Creek, WV
Printable Map
Directions

×

Driving Directions

Click the icon for directions in google.

From the West Virginia Turnpike (I-77), take the Camp Creek exit 20, onto U.S. Route 19 and follow the signs for less than one mile to the park access road.

☆☆☆☆☆
Printable Map
Directions

×

Driving Directions

Click the icon for directions in google.

From the West Virginia Turnpike (I-77), take the Camp Creek exit 20, onto U.S. Route 19 and follow the signs for less than one mile to the park access road.

☆☆☆☆☆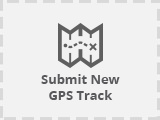 No routes found... Be the first to submit one.
With over 25 miles of well marked and maintained trails open to equestrian use Camp Creek State Park and the adjacent Camp Creek State Forest. The Double C Horse Camp is great place to camp and ride.
Land Manager is West Virginia State Parks
A negative Coggins test is required and must be shown at the time of registration.
Horses may not be tied to trees or picket lines and use of pens is not permitted.