Copper Park Trails - 1trailmeister added this area
Ladysmith, WI
Printable Map
Directions

×

Driving Directions

Click the icon for directions in google.

Located just off of HWY 27, south of Ladysmith WI approximately 1.9 miles, then turn west onto Copper Park Lane. Watch for DNR Service Station sign

☆☆☆☆☆
Printable Map
Directions

×

Driving Directions

Click the icon for directions in google.

Located just off of HWY 27, south of Ladysmith WI approximately 1.9 miles, then turn west onto Copper Park Lane. Watch for DNR Service Station sign

☆☆☆☆☆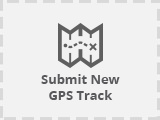 No routes found... Be the first to submit one.
With over ten miles of horse friendly trails to enjoy as well as camping, Copper Park is an excellent destination point.
Through a unique partnership between the Flambeau Mining Company, Flambeau Riders, Inc., and the City of Ladysmith, as well as grant support from the Wisconsin State Horse Council, Copper Park Equestrian Trails offers some of the best horseback trail riding in the state. Welcome and enjoy!
Many thanks to TrailMeister use Lisa B for sharing her fabulous pictures!
Land Manager is City of Ladysmith
Fires only in fire ring
Overnight camping allowed at the trailhead only.
Open fires in the fire ring in the trailhead picnic area only.
Propane camp stoves allowed in campsites (no charcoal grills of any kind please).
Stay on marked trails.
NO motorized use – horses, hikers, and bikers only.
Please visit our website for more information: flambeauriders.com.