Custer State Park - TrailMeister added this area
Custer, SD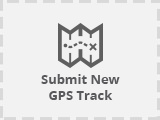 No routes found... Be the first to submit one.
Located in the Black Hills of western South Dakota, Custer is South Dakota's largest state park containing 71,000 acres that is full of wildlife, including buffalo, antelope, bighorn sheep and elk. Custer State Park is known for its granite cliffs, clear mountain springs and pine forests that can be enjoyed from the 75 miles of horse and mule friendly trails that can be easily accessed from the very well appointed French Creek Horse camp.
Land Manager is South Dakota, Game, Fish and Parks
A negative Coggins test is required and must be shown at the time of registration.
Certified weed free hay or a complete horse feed is required.
Open fires are strictly prohibited.