Dead Horse Ranch State Park - 1trailmeister added this area
Sedona, AZ
Printable Map
Smart Map
Directions

×

Driving Directions

Click the icon for directions in google.

From Interstate 17 go West at Exit 287 (Highway 260 toward Cottonwood). Continue approximately 11 miles to Main Street in Cottonwood (Hwy 89A) and turn left. Continue through Cottonwood on Main Street (the street will gradually curve to the left). Turn right (North) on North 10th Street. You'll see a brown information sign for the park before the 10th Street turn.

☆☆☆☆☆
Printable Map
Smart Map
Directions

×

Driving Directions

Click the icon for directions in google.

From Interstate 17 go West at Exit 287 (Highway 260 toward Cottonwood). Continue approximately 11 miles to Main Street in Cottonwood (Hwy 89A) and turn left. Continue through Cottonwood on Main Street (the street will gradually curve to the left). Turn right (North) on North 10th Street. You'll see a brown information sign for the park before the 10th Street turn.

☆☆☆☆☆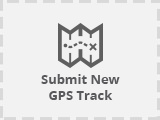 No routes found... Be the first to submit one.
Dead Horse Ranch sits near the Verde River in an area known as the Verde River Greenway. Located at approximately 3,300 feet (1,000 m) elevation the park covers 423 acres of land with miles of trails that offer easy access to the Dead Horse Trail System, located on the adjacent Coconino National Forest.
Many thanks to TrailMeister user mumadayo for sharing her wonderful pictures!