Donald Park - 1trailmeister added this area
Mt Horeb, WI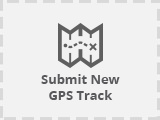 No routes found... Be the first to submit one.
With four miles of trails inside the park and direct access to 12 more outside the park horse and mule riders will have plenty to explore as they ride over steep hillsides, meadows, and stream valleys.
Land Manager is Dane County Parks
A Dane County Park Permit is required for equestrian use on these trails.
Trails are open 8 am to 8 pm from May 1st through October 31st.