East Fork State Park - 1trailmeister added this area
Batavia, OH
Printable Map
Smart Map
Directions

×

Driving Directions

Click the icon for directions in google.

☆☆☆☆☆
No routes found... Be the first to submit one.
One of Ohio's largest state parks and boasting over 50 miles of dedicated horse trails, East Fork should be on every riders must visit list. Located an easy 25 miles from downtown Cincinnati, East Fork is easy to get to and well worth the visit.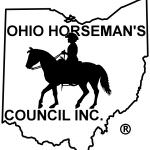 Many horse trails throughout Ohio have been established and are maintained by volunteers of Ohio Horseman's Council in cooperation with landowners.
The Ohio Horseman's Council Inc. is a non-profit corporation organized in the state of Ohio. We advocate for the preservation of bridle trails throughout the state as well as the rights of equine owners.  OHC has more than 4,500 members in 70 county chapters representing all ages of rider, breeds of equine and riding disciplines. Click here for more info on the Ohio Horseman's Council. 
TrailMeister is your horse trails and camp guide to horse riding trails and horse camps across America. From trailheads in the high country, to state parks, county parks, bridle trails, and wilderness areas, we've got your trail ride listed.  Need a trail map? We've got them as well as; photos, reviews, trail maps, horse trailer driving directions, videos, and tips! You can search for trailheads, campsites, and campgrounds by state, zipcode, or even if they have a corral or stall for your horse!
Get out of the arena, into the wildflowers, cross the streams and through the woods to breathtaking vistas, lakes, and mountain trails. You'll love horseback trail riding and horse camping in Maine.
Trot over to our Horse Trails search page to find the scenic bridle path or equestrian trail of your dreams.
Canter to our Tips page for horsemanship and etiquette tips to help make your horseback trail rides even better. So load that horse trailer and head to some Horse trails and horse camps!
Gallop to the videos page and ride along with us as we overnight around the campfire near a quiet mountain trail at backcountry horse camp, surrounded by spectacular scenery.
Looking for horse trail riding tips? Here's the horse trail riding tips page – https://www.trailmeister.com/category/tips/