East Fork State Park - 1trailmeister added this area
Batavia, OH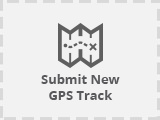 No routes found... Be the first to submit one.
One of Ohio's largest state parks and boasting over 50 miles of dedicated horse trails, East Fork should be on every riders must visit list. Located an easy 25 miles from downtown Cincinnati, East Fork is easy to get to and well worth the visit.
Many horse trails throughout Ohio have been established and are maintained by volunteers of Ohio Horseman's Council in cooperation with landowners.