Eden Valley Guest Ranch - 1trailmeister added this area
Oroville, WA
Riders have logged 11.00 miles & 4.00 hours here.
TOP TRAIL RIDER: robin logged 11.00 miles.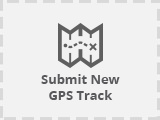 No routes found... Be the first to submit one.
Date
Rider
Hours
Minutes
Miles
GPS
Photos
Rating
02 Jul 2017
robin
Ride Notes
4 h
0m
11

★

★

★

★

★
Welcome to Eden Valley Guest Ranch in northeastern Washington. We provide lodging via deluxe cabin rentals for family vacations, memorials, reunions or romantic honeymoon vacations and reward business travelers with affordable relaxing and comfortable accommodations. Our cottages are also perfect for small gatherings such as corporate or spiritual retreats which are supported with our catering in the Eden Valley Lodge.
Eden Valley Guest ranch welcomes livestock other than horses with the Horse Hotel. The ten small corrals are spaced out with ample distance so that horses (or mules) do not attempt to establish a pecking order.  There is no squealing, kicking or racket, because no animal feels threatened.  The site also has hitch rails, manure composting pile, tools, water and large water tubs for guests.  The corrals have easy swing metal hinged gates for young and old riders. There is a nightly fee per head.
Ample space allows parking of stock trailers.  They can be backed in near the corrals or simply parked in the adjacent field.  So for drivers learning how to pull and park a trailer, there is no stress.
private facility – http://www.edenvalleyranch.net