Elk Haven Horse Camp - flewellyn added this area
Keystone, SD
Directions

×

Driving Directions

Click the icon for directions in google.

Driving Directions: From I-90 westbound, take exit 61 Hwy 79 south approx. 16 miles Turn right on Hwy 36 west approx. 9 miles Turn right on Hwy 16A (Iron Mountain Rd) approx. 7 miles We are on the north side (right side) of the Hwy

OR – If you don't mind gravel roads…turn right on Hwy 36 and drive 4.5 miles, turn right on Ghost Canyon Rd. (gravel) Approx. 7 to 8 miles, to Playhouse Rd.—Turn left at the T- go 1 mile to Hwy 16A (Iron Mtn Rd) —Turn left.  Go approx. 2 miles—We are on the left side of the road. We are located on the Peter Norbeck Scenic Byway, 16A Iron Mountain Road, south of Keystone, between Mt Rushmore and Custer State Park.

Important Notice!

Online mapping services such as google and yahoo do not show the correct location when you search for Elk Haven or the Elk Haven address. These services have not been able to accurately match addresses with the maps they have on record in remote areas. Click on the map above, and you will be directed to Google Maps, which will show the correct GPS Coordinates as well as the actual location of Elk Haven on the map.

☆☆☆☆☆
Directions

×

Driving Directions

Click the icon for directions in google.

Driving Directions: From I-90 westbound, take exit 61 Hwy 79 south approx. 16 miles Turn right on Hwy 36 west approx. 9 miles Turn right on Hwy 16A (Iron Mountain Rd) approx. 7 miles We are on the north side (right side) of the Hwy

OR – If you don't mind gravel roads…turn right on Hwy 36 and drive 4.5 miles, turn right on Ghost Canyon Rd. (gravel) Approx. 7 to 8 miles, to Playhouse Rd.—Turn left at the T- go 1 mile to Hwy 16A (Iron Mtn Rd) —Turn left.  Go approx. 2 miles—We are on the left side of the road. We are located on the Peter Norbeck Scenic Byway, 16A Iron Mountain Road, south of Keystone, between Mt Rushmore and Custer State Park.

Important Notice!

Online mapping services such as google and yahoo do not show the correct location when you search for Elk Haven or the Elk Haven address. These services have not been able to accurately match addresses with the maps they have on record in remote areas. Click on the map above, and you will be directed to Google Maps, which will show the correct GPS Coordinates as well as the actual location of Elk Haven on the map.

☆☆☆☆☆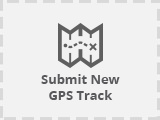 No routes found... Be the first to submit one.
Experience the Black Hills of South Dakota in rustic, but full service accommodations at Elk Haven Horse Camp.
Sit on our large deck where you can enjoy the beauty and peacefulness of the Black Hills of South Dakota.  Bring your horse and ride the gorgeous trails.
Come visit our small, family run campground, where … You're not just our guest, you're one of us……
We treat you like family !
You don't have to have a horse to stay with us.  You just have to like 'em !
Miles of trails–500+miles ride the Black Hills National Forest, Black Elk Wilderness and Custer State Park.
Ride from our campground to Mt. Rushmore!
Private facility – http://www.elkhavenhorsecamp.com/index.html