Fausett Farms Horse Trails - foxtrottermom added this area
Dawsonville, GA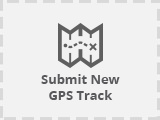 No routes found... Be the first to submit one.
Located in beautiful and historic Dawson County, GA, Fausett Farms is now offering
self-guided horse trails through the pristine foothills of the Blue Ridge Mountains.
Whether you are looking for an afternoon ride or an all-day get away, Fausett Farms
Horse Trails has something for everyone.
Private facility – www.fausettfarmshorsetrails.com