Fire Mountain Trail Course - 1trailmeister added this area
Sedro Woolley, WA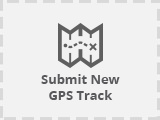 No routes found... Be the first to submit one.
Fire Mountain Trail Course offers campers and day- use visitors excellent recreation for horses and their humanoids. Tucked away against the foothills of the North Cascades just a few miles north of Sedro-Woolley, WA, our obstacle course is set in a safe, spacious learning environment featuring over 35 challenges constructed to simulate situations found while trail riding in the great northwest.
Private facility  – http://www.firemountainfriesians.com
Visitors are asked to remember that we are a Leave No Trace facility, and that dogs are NOT allowed unless prior approval has been arranged.
Camping is $10 per rig per night; Haul-In is $10 per horse per day; A limited number of 12'x12'pens are available at $10 per day; Campers may use the high-line areas free of charge – bring your own equipment.
An Orientation is required before permission is granted to use Trail Course for personal use. Orientations are done by appointment, and cost $30 per person plus normal haul-in fee. Once Orientation has been completed, visitors are free to use the Trail Course 7 days per week during daylight hours for the normal haul-in fee of $10 per horse per day, EXCEPT when blacked out for organized events. Orientation is NOT required to participate in organized events. People are encouraged to organize friends for Group Orientations! Rates are the same, but I make myself available for an additional Workshop to assist folks with obstacle goals!