First Water Trailhead - 1trailmeister added this area
Apache Junction , AZ
Directions

×

Driving Directions

Click the icon for directions in google.

Drive east on US Highway 60 towards Apache Junction. At Exit 196, drive north one mile on Idaho Road to State Highway 88. Turn right on Highway 88; drive approximately 3.5 miles north to road 78 (near Mile Marker 200). Turn right and follow this road approximately 3 miles. Note: Horse-trailers parking area is on the left 0.5 miles before reaching the main trailhead.

☆☆☆☆☆
Directions

×

Driving Directions

Click the icon for directions in google.

Drive east on US Highway 60 towards Apache Junction. At Exit 196, drive north one mile on Idaho Road to State Highway 88. Turn right on Highway 88; drive approximately 3.5 miles north to road 78 (near Mile Marker 200). Turn right and follow this road approximately 3 miles. Note: Horse-trailers parking area is on the left 0.5 miles before reaching the main trailhead.

☆☆☆☆☆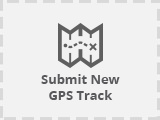 No routes found... Be the first to submit one.
The First Water Trailhead in the Tonto National Forest offers excellent access into the  Superstition Mountain Wilderness.
Enjoy this video showing the excellent riding here.

Land Manager is Tonto National Forest
Wilderness rules apply  – No more than 15 people are allowed to be in a group. No more than 15 head of livestock are allowed in a group.