Frady Branch at Lake Russell WMA - becbri added this area
, GA
Printable Map
Directions

×

Driving Directions

Click the icon for directions in google.

From Gainesville, GA Take GA-365 N/US-23 N for 28.7 miles. Follow signs towards Toccoa and Lavonia onto GA-365 N/US-123 and go 6.3 miles GA-184 S/. Turn right onto GA-184 S/Dicks Hill Parkway and go 0.3 mile. Turn left onto GA-184 S (Homer Highway) and go 2.8 miles to the Frady Branch entrance on the right.

☆☆☆☆☆
Printable Map
Directions

×

Driving Directions

Click the icon for directions in google.

From Gainesville, GA Take GA-365 N/US-23 N for 28.7 miles. Follow signs towards Toccoa and Lavonia onto GA-365 N/US-123 and go 6.3 miles GA-184 S/. Turn right onto GA-184 S/Dicks Hill Parkway and go 0.3 mile. Turn left onto GA-184 S (Homer Highway) and go 2.8 miles to the Frady Branch entrance on the right.

☆☆☆☆☆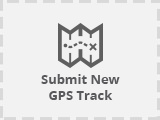 No routes found... Be the first to submit one.
While the 14.5-mile Frady Branch Trail System is a popular place among horse back riders, the trails are also open to mountain bike riders and hikers. Four loops provide opportunities for different experiences on the trail system.. The parking area has separate sections for mountain bikers, hikers, and horse trailers.
Many thanks to TrailMeister user Becbri for adding this fabulous area!