Frazier Recreation Site - 1trailmeister added this area
Roosevelt, AZ
Directions

×

Driving Directions

Click the icon for directions in google.

This site is 2 miles southeast of historic Roosevelt Dam. From Mesa: Take State Route (SR) 87 (Beeline Highway) north for about 60 miles to its junction with SR 188. Turn right onto SR 188 for 35 miles to the site. The entire route is paved.

☆☆☆☆☆
Directions

×

Driving Directions

Click the icon for directions in google.

This site is 2 miles southeast of historic Roosevelt Dam. From Mesa: Take State Route (SR) 87 (Beeline Highway) north for about 60 miles to its junction with SR 188. Turn right onto SR 188 for 35 miles to the site. The entire route is paved.

☆☆☆☆☆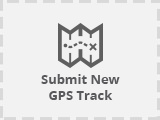 No routes found... Be the first to submit one.
Nestled in the Sonoran Desert along the edge of Roosevelt Lake in the Tonto National Forest is the Frazier Recreation Site. This very popular horse riding and camping area offers a tremendous number of amenities and riding opportunities. The area's low elevation of only 2,200 feet coupled with an easy two hour drive time from both Phoenix and Tucson make this a year round destination spot for horse and mule owners.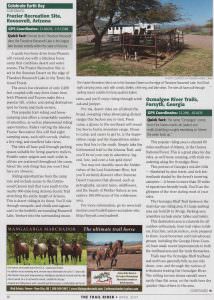 Read more about the Frazier Rec Area in the April 2017 issue of Trail Rider Magazine!