Georgia International Horse Park - Conyers, Georgia - TrailMeister added this area
Conyers, GA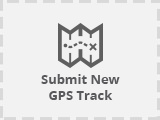 No routes found... Be the first to submit one.
The more than 15 miles of horse trails at the Park offer scenic views of the former Olympic Endurance Course, and wind through wooded areas blended with open pastureland and streams. Varied trail lengths and links between trails allow you to choose your route and tailor your ride. The trails here are a great way to enjoy a day of trail riding and explore the natural beauty of the park.
Land Manager is Georgia International Horse Park
On occasion, trails may be closed due to other events occurring at the Park. Please make sure you check the calendar of events for dates the trails are closed.
Trails are open from daylight to dusk.