Gibbs Lake County Park - 1trailmeister added this area
Fulton, WI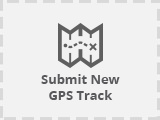 No routes found... Be the first to submit one.
Nearly four miles of trails run through the gentle hills and flatland that make up Gibbs Lake County Park. There is also a shelter with electricity for use by riders, you can reserve the shelter by contacting Rock County Parks.
Land Manager is Rock County Parks
Parking for horse trailers is permitted in the equestrian parking lot only.
No horses are permitted in the lake or picnic area.