Green Mountain State Forest - TrailMeister added this area
Bremerton, WA
Printable Map
Directions

×

Driving Directions

Click the icon for directions in google.

From Olympia - Take US Route 101 north to Shelton. At Shelton take State Route 3 north to Belfair. In Belfair - continue past the State Route 300 intersection to the stop light at "NE Old Clifton" and turn left. Go one block and turn right on "Old Belfair Highway". Continue north approximately 3.4 miles and turn left on "NE Bear Creek Dewatto Rd". Continue about 3.1 miles. Turn right on "Gold Creek Rd W". Continue 2.3 miles and turn right into the Gold Creek Trailhead parking area

☆☆☆☆☆
Printable Map
Directions

×

Driving Directions

Click the icon for directions in google.

From Olympia - Take US Route 101 north to Shelton. At Shelton take State Route 3 north to Belfair. In Belfair - continue past the State Route 300 intersection to the stop light at "NE Old Clifton" and turn left. Go one block and turn right on "Old Belfair Highway". Continue north approximately 3.4 miles and turn left on "NE Bear Creek Dewatto Rd". Continue about 3.1 miles. Turn right on "Gold Creek Rd W". Continue 2.3 miles and turn right into the Gold Creek Trailhead parking area

☆☆☆☆☆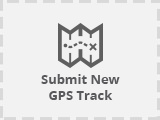 No routes found... Be the first to submit one.
Green Mountain is a working forest on the Kitsap peninsula and offers 30 miles of multi use trails to explore as well as a designated horse camp.
Land Manager is Washington Department of Natural Resources
Discover Pass required
Vehicular access to the campground and vista
is closed from after Labor Day through
the end of May. Foot traffic access is allowed year round.