Hartman Creek State Park - 1trailmeister added this area
Waupaca, WI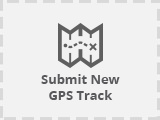 No routes found... Be the first to submit one.
Eight miles of looping trails pass through gently rolling woods, fields, and stands of mature pines in this delightful state park.

Many thanks to the Wisconsin Horse Council, a non-profit organization representing horsemen and women and the equine industry in Wisconsin. In representing the equine industry we promote the horse through leadership, education, and service, and take a proactive role in the growth of our industry.