Hay Creek Ranch AZ - 1trailmeister added this area
Oracle, AZ
Directions

×

Driving Directions

Click the icon for directions in google.

Directions to HCR-AZ from Phoenix:

- Go East on Hwy 60 to Hwy 79 - Turn right (South) on 79 to Oracle Junction - Turn left on Hwy 77 and go east to Oracle - Turn right at mile marker 100, American Avenue - Go East on American Ave to Mt Lemmon Rd - Turn right onto Mt Lemmon Rd and go South for 8 miles - (6 miles of blacktop and 2 miles of gravel) - Turn left at the white board fence and the HCR-AZ sign - Drive up the driveway and see the Hacienda on your left

Directions To HCR-AZ from Tucson:

- Go North on Hwy 77 (Oracle Rd) to Oracle - Turn right at mile marker 100, American Avenue - Go East on American Ave to Mt Lemmon Rd - Turn right onto Mt Lemmon Rd and go South for 8 miles - (6 miles of blacktop and 2 miles of gravel) - Turn left at the white board fence and the HCR-AZ sign - Drive up the driveway and see the Hacienda on your left

☆☆☆☆☆
Directions

×

Driving Directions

Click the icon for directions in google.

Directions to HCR-AZ from Phoenix:

- Go East on Hwy 60 to Hwy 79 - Turn right (South) on 79 to Oracle Junction - Turn left on Hwy 77 and go east to Oracle - Turn right at mile marker 100, American Avenue - Go East on American Ave to Mt Lemmon Rd - Turn right onto Mt Lemmon Rd and go South for 8 miles - (6 miles of blacktop and 2 miles of gravel) - Turn left at the white board fence and the HCR-AZ sign - Drive up the driveway and see the Hacienda on your left

Directions To HCR-AZ from Tucson:

- Go North on Hwy 77 (Oracle Rd) to Oracle - Turn right at mile marker 100, American Avenue - Go East on American Ave to Mt Lemmon Rd - Turn right onto Mt Lemmon Rd and go South for 8 miles - (6 miles of blacktop and 2 miles of gravel) - Turn left at the white board fence and the HCR-AZ sign - Drive up the driveway and see the Hacienda on your left

☆☆☆☆☆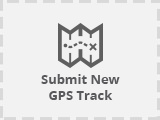 No routes found... Be the first to submit one.
A new horse camp located at the base of the Santa Catalina Mountains near Oracle, AZ.
Pull-through RV Sites with Full Hook-ups, Guest Houses, Covered Corrals, Arena, Stable, Tack Room, Bathrooms & Laundry Facilities, Community Room, Unlimited Riding on State and Federal Land.
http://www.haycreekranchaz.com/index.html