Jacks Gulch - TrailMeister added this area
Ft Collins, CO
Directions

×

Driving Directions

Click the icon for directions in google.

Drive 10 miles north of Fort Collins on Hwy 287. Turn left onto Highway 14. Drive approximately 26 miles west on Highway 14 (Poudre Canyon Hwy). Turn left onto Pingree Park Road (County Road 63E). Go south just over six miles to the campground. This road is a steep grade (9-10%? for 3 miles or so, class 5 road) Well maintained. The Poudre Canyon road is stunning and scenic, going along the Poudre River. Twisty, slow driving.

☆☆☆☆☆
Directions

×

Driving Directions

Click the icon for directions in google.

Drive 10 miles north of Fort Collins on Hwy 287. Turn left onto Highway 14. Drive approximately 26 miles west on Highway 14 (Poudre Canyon Hwy). Turn left onto Pingree Park Road (County Road 63E). Go south just over six miles to the campground. This road is a steep grade (9-10%? for 3 miles or so, class 5 road) Well maintained. The Poudre Canyon road is stunning and scenic, going along the Poudre River. Twisty, slow driving.

☆☆☆☆☆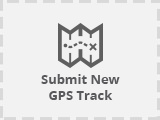 No routes found... Be the first to submit one.
Jacks Gulch Campground is located adjacent to the Pingree Park Road (CR63E) and the Old Flowers Road. It is situated in a ponderosa pine forest setting with scattered clones of aspen. It is also an area that has abundant wild flowers at certain times of the camping season.
Many thanks to Maxine for sharing this horse trail system!