Loew Lake Unit Kettle Moraine State Forest - equestriank added this area
Hartford, WI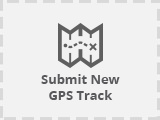 No routes found... Be the first to submit one.
From the parking lot North – the trail switchbacks up a fairly steep hillside (probably about a 250 foot elevation gain). The straight away portion of the trial is quite easy (flat/grassy). The loop through the forest is a lot of up and down hills (some rocky) – with a picnic and tie area near the end of the loop if you ride it counterclockwise. This segment is 3.8 miles.
From the parking lot South – the trail is flat/gravel. You cross a large bridge (and can take your horse in the river here) and then ride up a gradual hill (mostly dirt, a little rocky) to a loop around a field (flat/grassy). This segment is 3.5 miles. (This ride is easier than the one to the north.)
There is a loop that connects these two trails, through the prairie and along the pine tree line.
Beautiful riding!