Middle Fork Snoqualmie Trailhead - 1trailmeister added this area
North Bend, WA
Directions

×

Driving Directions

Click the icon for directions in google.

From Seattle, drive east on I-90 to exit 34 (Edgewick Road). Turn left (north) onto 468th Avenue and follow it to the junction with the Middle Fork Road (Forest Road 56). Turn right and continue up the Middle Fork Road for 11.8 miles to the Middle Fork trailhead parking area on the right. Cross the river on the impressively large metal and wood footbridge.

☆☆☆☆☆
Directions

×

Driving Directions

Click the icon for directions in google.

From Seattle, drive east on I-90 to exit 34 (Edgewick Road). Turn left (north) onto 468th Avenue and follow it to the junction with the Middle Fork Road (Forest Road 56). Turn right and continue up the Middle Fork Road for 11.8 miles to the Middle Fork trailhead parking area on the right. Cross the river on the impressively large metal and wood footbridge.

☆☆☆☆☆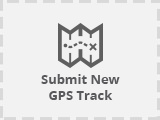 No routes found... Be the first to submit one.
This trail is open to mountain bikes on odd-numbered calendar days between June 1 and October 31. Be aware that this is a multi-use trail and please observe proper trail etiquette.
The impressively large metal and wood footbridge can be slick when wet. Some areas of trails are clay based so please ride elsewhere after a rain.