Miller Bay / Diamond Point Trail System - stephanie-hanlon added this area
sequim, WA
Directions

×

Driving Directions

Click the icon for directions in google.

From I-5 take either the ferry or hwy 16 over to Kitsap County continue north on hwy-3 cross over the hood canal bridge continue to hwy 104 north then north on hwy 101 turn right onto diamond point road go just past the sharp right corner and the trail head is on the left it is marked by a sign.

☆☆☆☆☆
Directions

×

Driving Directions

Click the icon for directions in google.

From I-5 take either the ferry or hwy 16 over to Kitsap County continue north on hwy-3 cross over the hood canal bridge continue to hwy 104 north then north on hwy 101 turn right onto diamond point road go just past the sharp right corner and the trail head is on the left it is marked by a sign.

☆☆☆☆☆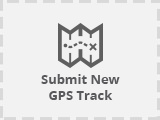 No routes found... Be the first to submit one.
Paved all the way to the trailhead which features pull through parking for 5-6 truck and trailer rigs, a ramp type mounting, picnic tables.The area has well-groomed trails within a nice forest, kiosks at most major trail intersections that have maps on them that tell where you are.there is a trail that goes up onto the bluff above the beach and has beautiful view of the straights of Juan de Fuca and Vancouver island, there is also another trail that goes right down onto the rocky shores and you can take the horses out into the water. A Discover pass is required.
A nice quiet ride 🙂 these trails stay dry even in winter so they are great for year round riding.