Moccasin Lake Trails - 1trailmeister added this area
Rhinelander, WI
Printable Map
Directions

×

Driving Directions

Click the icon for directions in google.

From Antigo, take Highway 45 north approximately 22 miles to Elcho, turn west (left) on Enterprise Lake Road approximately 1 ½ miles to Moccasin Lake Road. Turn left on Moccasin Lake Road approximately 3/4 miles to Bear Road. Left on Bear Road about ¼ mile to the trailhead.

☆☆☆☆☆
Printable Map
Directions

×

Driving Directions

Click the icon for directions in google.

From Antigo, take Highway 45 north approximately 22 miles to Elcho, turn west (left) on Enterprise Lake Road approximately 1 ½ miles to Moccasin Lake Road. Turn left on Moccasin Lake Road approximately 3/4 miles to Bear Road. Left on Bear Road about ¼ mile to the trailhead.

☆☆☆☆☆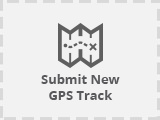 No routes found... Be the first to submit one.
The trail system can be considered endless with adequate GPS, since the shorter snowshoe trail and mid-distance ski trail adjoins a myriad of logging roads and trails that traverse the Langlade County Forest. If time is short, ride the outer loop of the ski trail, which traverses a ridge between two river systems, the Prairie to the west, and the Hunting to the east. Depending on time of year and leaf cover, the views can be stunning. No trail pass is required.
The trail is open year-round, but the best time to ride is September through mid-November to avoid insects and wet conditions. You can also ride in early spring after the ski trail closes, although it will be muddier at this time, especially if weather conditions have been wet. Horseshoes are not needed. Trails pass thru gently rolling wooded terrain.
We urge trucks and trailers to park in the camping area rather than at the trailhead. There is plenty of room with turn around capacity for six large rigs. If parking at the main lot at the trailhead, 2-3 large units or a mix of larger and smaller setups can fit.
Camping is encouraged. No reservations are required. This is a first come first serve basis, but it is a lightly used system. Camping is free, but donations are encouraged.
The trail is owned by Langlade County Forest. Facilities are maintained for year-round use by volunteers from the Elcho Cross-Country Ski Club.