Naytura Haus - 1trailmeister added this area
Long Beach, WA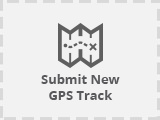 No routes found... Be the first to submit one.
Naytura Haus – A most unique and extraordinary vacation experience for nature lovers and equine lovers alike! Our goal at Naytura Haus is to provide a private, relaxing retreat from the busy, modern world we all live in. And even though the Old World charm of Naytura Haus encourages you to slow the pace down, it still allows you to keep in touch, if one must, with the "other world" by offering Wi-Fi, cable television, Blu-Ray movies and free long distance telephone for work and entertainment.
Meander along the magnificent twenty-six mile beach on foot or on horseback, hike the quiet woods and dunes, attempt to count the diverse bird species, or just nestle by the fire in the charming cabin… pause and breathe. Whether you come alone, with friends, or with family or horses, allow Naytura Haus's sacred space to nurture and refresh your spirit!