Newberry Hill Heritage Park - stephanie-hanlon added this area
bremerton, WA
Printable Map
Directions

×

Driving Directions

Click the icon for directions in google.

from hwy 3 take the newberry hill exit go left follow this up to the school turn onto the road to the school park outside the school gate along the road. this is a dead end do not block the gate. Directions: NW Newberry Hill Road, Silverdale - Main Entrance is at the SE corner of NW Newberry Hill Road and Tieton Place NW at the Klahowya Secondary School. The South Gate is located at the NE corner of Seabeck Hwy NW and NW Holly Road NOTE: Please do not use Klahowya Secondary School parking lot during school hours. This lot is available during non-school hours for visitors to Newberry Hill Heritage Park. Parking is available on the entrance road to Klahowya Secondary School.

☆☆☆☆☆
Printable Map
Directions

×

Driving Directions

Click the icon for directions in google.

from hwy 3 take the newberry hill exit go left follow this up to the school turn onto the road to the school park outside the school gate along the road. this is a dead end do not block the gate. Directions: NW Newberry Hill Road, Silverdale - Main Entrance is at the SE corner of NW Newberry Hill Road and Tieton Place NW at the Klahowya Secondary School. The South Gate is located at the NE corner of Seabeck Hwy NW and NW Holly Road NOTE: Please do not use Klahowya Secondary School parking lot during school hours. This lot is available during non-school hours for visitors to Newberry Hill Heritage Park. Parking is available on the entrance road to Klahowya Secondary School.

☆☆☆☆☆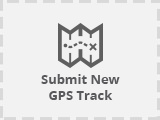 No routes found... Be the first to submit one.
The Newberry Hill Heritage Park is a great place to just go for an easy short day ride.
Land manager is Kitsap County Park – http://www.kitsapgov.com/parks/Parks/Pages/heritageparks/newberry_hill.htm
NOTE: Please do not use Klahowya Secondary School parking lot during school hours. This lot is available during non-school hours for visitors to Newberry Hill Heritage Park. Parking is available on the entrance road to Klahowya Secondary School.
HOURS: Open during daylight hours ONLY
ANIMALS: Horses and pets are not allowed on athletic fields, playgrounds, picnic sites and swimming beaches.
Unless otherwise posted, most parks/areas allow pets. Pets must be kept on leashes and owners must clean up after their pets.
TRAILS: Stay on designated trails.
TRASH: Trash and garbage must be placed in appropriate containers. Where receptacles are not available, guest must pack in and pack out all waste.
VEHICLES: Motorized vehicles must remain in designated parking areas. Overnight parking is not allowed.
ALCOHOL: Intoxicating beverages are prohibited
MISCELLANEOUS: Golf, paint ball, fireworks, radio controlled aircraft, camping, overnight parking, bounce houses and fires prohibited.
No pets, bicycles, skateboards, roller blades, skates or private vehicles are not allowed on any County Athletic Field at any timehttp://www.kitsapgov.com/parks/Parks/Pages/heritageparks/newberry_hill.htm