Ocmulgee River Trails - 1trailmeister added this area
Forsyth, GA
Directions

×

Driving Directions

Click the icon for directions in google.

From I-75 exit 187 in Forsyth GA, take GA 83 northeast towards Monticello GA for approximately 15 miles to the intersection of Smith Mill Rd. Turn left onto Smith Mill Rd. and travel approximately 3 miles on a gravel road to the entrance to the trail head on the left.

☆☆☆☆☆
Directions

×

Driving Directions

Click the icon for directions in google.

From I-75 exit 187 in Forsyth GA, take GA 83 northeast towards Monticello GA for approximately 15 miles to the intersection of Smith Mill Rd. Turn left onto Smith Mill Rd. and travel approximately 3 miles on a gravel road to the entrance to the trail head on the left.

☆☆☆☆☆
No routes found... Be the first to submit one.
Sixty miles southeast of Atlanta, in the Oconee National Forest, is where you'll find this popular riding area. This is a great place for day rides as well horse camping with trails meandering along the Ocmulgee River. Georgia's red dirt hills, blanketed by pine forest, and rich bottomlands shaded by the forest's towering canopies are home to over thirty miles of equestrian friendly trails.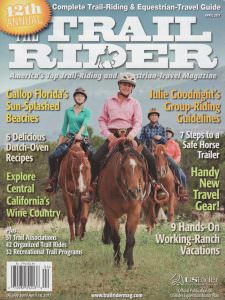 Read More about Ocmulgee Trails in the April 2017 issue of Trail Rider Magazine!