Peterman Hill Trail - paradoxcowgirl added this area
Morton, WA
Printable Map
Directions

×

Driving Directions

Click the icon for directions in google.

From I-5: Head east on Highway 12 (27.3mi), Turn right onto Highland Valley Road (404ft), Continue on Peterman Hill Road (0.9mi), Turn left into trailhead parking lot.

☆☆☆☆☆
Printable Map
Directions

×

Driving Directions

Click the icon for directions in google.

From I-5: Head east on Highway 12 (27.3mi), Turn right onto Highland Valley Road (404ft), Continue on Peterman Hill Road (0.9mi), Turn left into trailhead parking lot.

☆☆☆☆☆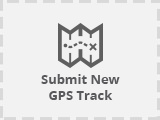 No routes found... Be the first to submit one.
There is approximately 10 miles of multiuse trail. The trail is composed of single track trail connecting forest roads. A variety of habitats and species can be found on this 6,855 acre unit — the largest unit on the Cowlitz Wildlife Area. There are trout fishing opportunities on this unit as well.
Many thanks to ParadoxCowgirl for sharing this wonderful Washington horse riding area!
Managed by Washing ton Department of Fish and Wildlife – http://wdfw.wa.gov/lands/wildlife_areas/cowlitz/Peterman%20Ridge/
Discover Pass Required
Parking at trailhead Restrooms at trailhead.
Vehicular traffic may be restricted during periods of high fire risk.
Logging traffic is possible throughout the year so caution is advised. This is also a popular location for fall big game hunts so non-hunting users should take appropriate precautions.