Peterson Pits - funkytrailblazin added this area
Ames, IA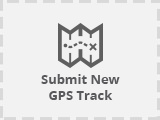 No routes found... Be the first to submit one.
Peterson Pits, near Ames Iowa, is a day-use recreation area offering several trails and a lake. The area is frequented by fishermen, hikers, cyclists, equestrians, and hunters.
Peterson Park is a 200-acre park situated along the Skunk River Greenbelt.  This is an old mining area containing three gravel pits suitable for fishing, a 31-acre lake, and both prairie and woodland areas.  Park entrances are located on the east and west sides of the Skunk River.