Plenty Star Ranch - isa-kirk added this area
Custer, SD
Directions

×

Driving Directions

Click the icon for directions in google.

Plenty Star Ranch is located 9.5 miles South of Custer and 2 miles North of Pringle on the West side of Hwy 385 and the Mickelson Trail between Mile Marker 34 and 35. Should it be dark when you arrive, there is a 10\' red and white lighted star on our barn, just before you turn into our driveway off the Hwy coming from Custer.

☆☆☆☆☆
Directions

×

Driving Directions

Click the icon for directions in google.

Plenty Star Ranch is located 9.5 miles South of Custer and 2 miles North of Pringle on the West side of Hwy 385 and the Mickelson Trail between Mile Marker 34 and 35. Should it be dark when you arrive, there is a 10\' red and white lighted star on our barn, just before you turn into our driveway off the Hwy coming from Custer.

☆☆☆☆☆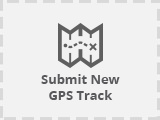 No routes found... Be the first to submit one.
Located in the Southern Black Hills, the Plenty Star Ranch is a 10 acre spread surrounded by National Forest, between Custer State Park to the NE and Wind Cave National Park to the S, right along the 110 mile long Mickelson Trail from Deadwood to Edgemont and within easy reach of all the major attractions of the Black Hills.
Hills, rock outcroppings, meadows and pine forests with a lot of trails meandering through for easy riding. Pick your own trails to spice it up. Nearest town is Pringle with only a restaurant and Custer with just everything you might need.
Plenty Star Ranch is owned by John and Isa Kirk,
25991 Hwy 385,
Custer, SD 57730
605-440-2233
isa@gwtc.net
We are a small campground with 4 full RV sites, 1 camping log cabin for 2-3, 1 guestroom for 2 and multiple dispersed tent sites and plenty of easy parking. There is big campfire place near the RV and tent sites under our huge willow trees for all guests and a bathroom with flush toilet and cold water sink by the garage and an outdoor shower building next to the cabin usable with solar camping shower bags. Multiple electric outlets and hydrants around the place, our well water is drinking quality.
For guest horses we have 4 pastures, of which 3 have life water and we can set up up to 5 panel stalls at 12\' x 24\' each. Horse owners take care of their animals as well as the stalls.
Dogs are to stay on a leash at all times when in camp.
We serve coffee and tea on our porch in the mornings. here is also where you find access to our WiFi network. Note: there is only AT&T cell service for a few miles round our place.
Check in is from 3 pm on until no later than 10 pm – please plan accordingly.
Bookings are preferred via Airbnb.com (separate listings for camp sites and horses as \"guests\") or HipCamp.com (listed are a couple of RV sites which include horses) . If our listings are not quite right for your group or you have any additional questions, just send us a message through the web sites and ask for a special offer.